Cabbage recipes are easy to make and very healthy, but cabbage itself often gets a bad rap for the stink it leaves behind...if you know what I mean. :)

But the reality is, cabbage is a very powerful vegetable that has lots of fiber and antioxidants. Combined with the power of shiitake mushrooms, this raw food recipe is quick, easy, cheap and absolutely delicious.

Make this cabbage recipe tonight with dinner and let me know how you put your spin on it! Watch the video below to make this deliciously healthy side salad.
NEED MORE IDEAS FOR CABBAGE?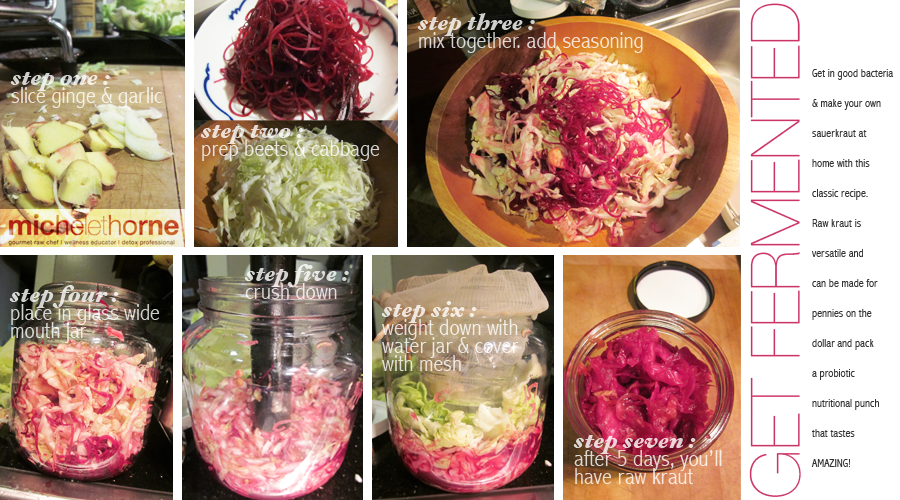 RAW FOOD RECIPES : Raw Sauerkraut Recipe
If you like to "do-it-yourself" and you like cabbage, then you'll love this DIY raw sauerkraut recipe. A few weeks ago, I wrote a post about pooping, ...
Read more