If you're into food trivia like me, here's a question for ya'...do you know your drupes? I didn't either, until a few years ago. I've eaten a lot of drupes and you probably have too, without even knowing it. Most people could care less about drupes, but they're a very interesting group of fruits.

In fact, drupes are synonymous with many wonderful summer fruits also known as "stone fruits" yet there are three different terms to describe and differentiate them. We'll get into that in just a second.

To be specific, drupes are a classification of fruits that have an "exocarp" (skin) surrounding a fleshy "mesocarp" (fruit) that covers the "endocarp" which contains a hard-shelled seed or kernel.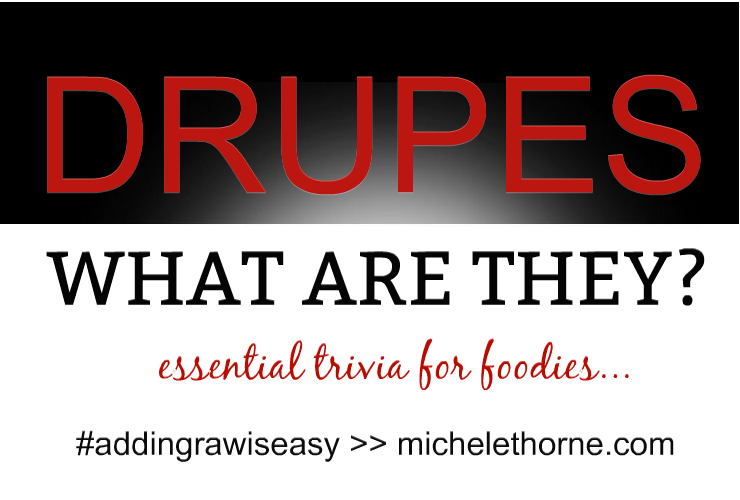 Last week on my Instagram, I shared a picture of one of my favorite drupes of all time - black cherries. Before that, I shared a post of an apricot - and as you probably have guessed, they're both drupes. And as it turns out, I've been sharing a lot of pictures of seasonal drupes for a while.

Drupes are used in raw food preparation beyond just eating them as they are when they're in season, so I've compiled a list of drupes (and even some drupeletes - yes, there's such a thing) below that you can reference or make something raw and delicious to add to your table. Or you can simply use this "roundtable" trivia to impress your friends at your next fancy dinner party...if you're into that kinda thing. Clearly, I'm a drupe NUT! Haha...

Anyhoo, there are three classifications of drupes - freestone, clingstone and tryma - and several fruits can be included in each classification.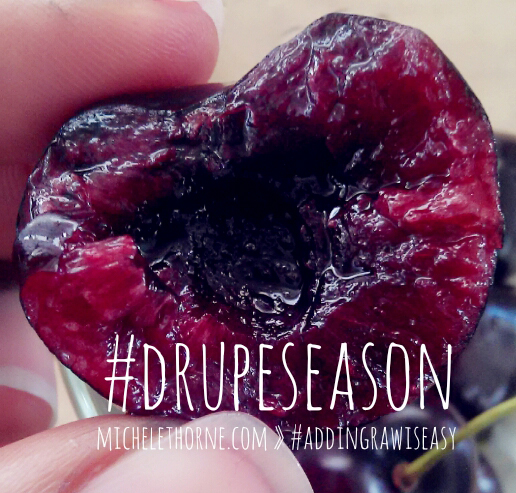 DRUPE CLASSIFICATION #1 : FREESTONE
Freestone drupes are drupes that have a stone (pitt) that can easily be removed from the flesh. Drupe fruits in this classification include nectarines, peaches, plums, prunes, and cherries.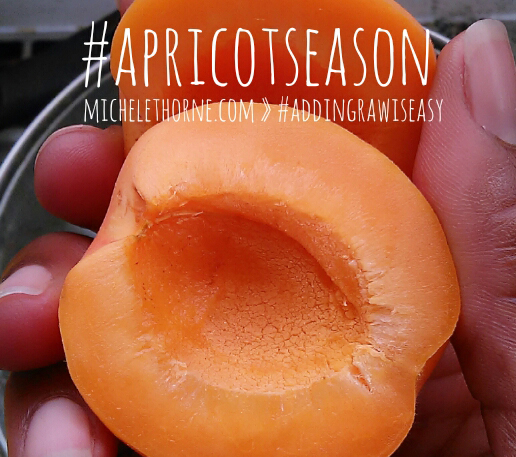 DRUPE CLASSIFICATION #2 : CLINGSTONE
Clingstone drupes are drupes that have a stone (pitt) that cannot easily be removed from the flesh. Drupe fruits in this classification include olives, apricots, mangoes.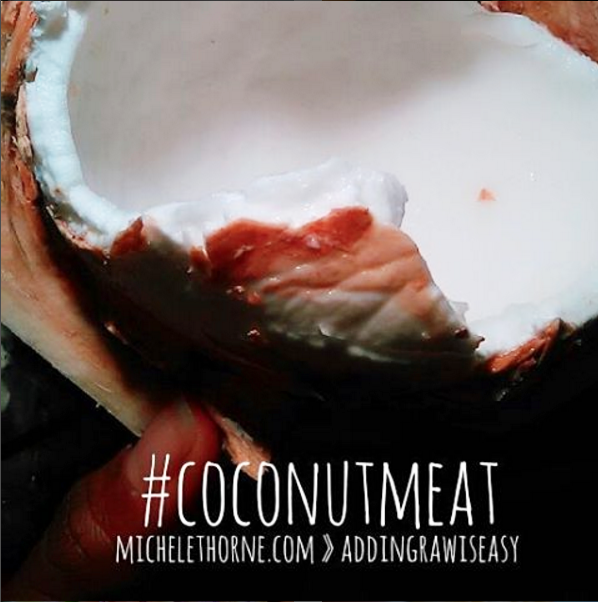 DRUPE CLASSIFICATION #3 : TRYMA
Tryma drupes are nut-like drupes aka drupaceous nuts that actually grow within an outer husk. Drupe nuts in this classification include walnuts, areca nuts and hickory nuts. Some people also include coconuts in this category.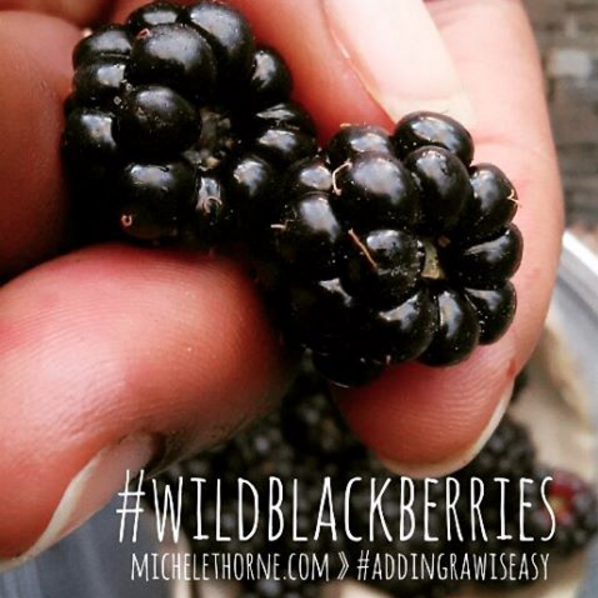 BONUS DRUPE CLASSIFICATION : DRUPLET
Drupelets are small or large clusters or aggregates of drupes that have a small hard seed inside. Drupe fruits in this classification include bramble fruits like raspberries and blackberries, whereas peppercorn and palm form large clusters.
The really interesting fact about drupes is the way they work with nature. You see, the bright, fleshy fruits attract animals and they eat the fruits as food and discard the seed. Most times, the endocarp (which is the hard shell surrounding the seed) will get ingested with the fruit. Then it will travel through the digestive tract (softening the endocarp but protecting the seed) and come out in the animal's poop ready for germination in the soil to start the process all over again. Nature is wonderful.

So, there you have it. Now you know your drupes...and a little nugget of food trivia you can toss around at your next shindig.
IF YOU LIKE THIS ARTICLE, PLEASE SPREAD THE LOVE AND SHARE IT! THANKS...