This isn't just about the Fuerte avocado. This is about history...and dinner! Read more...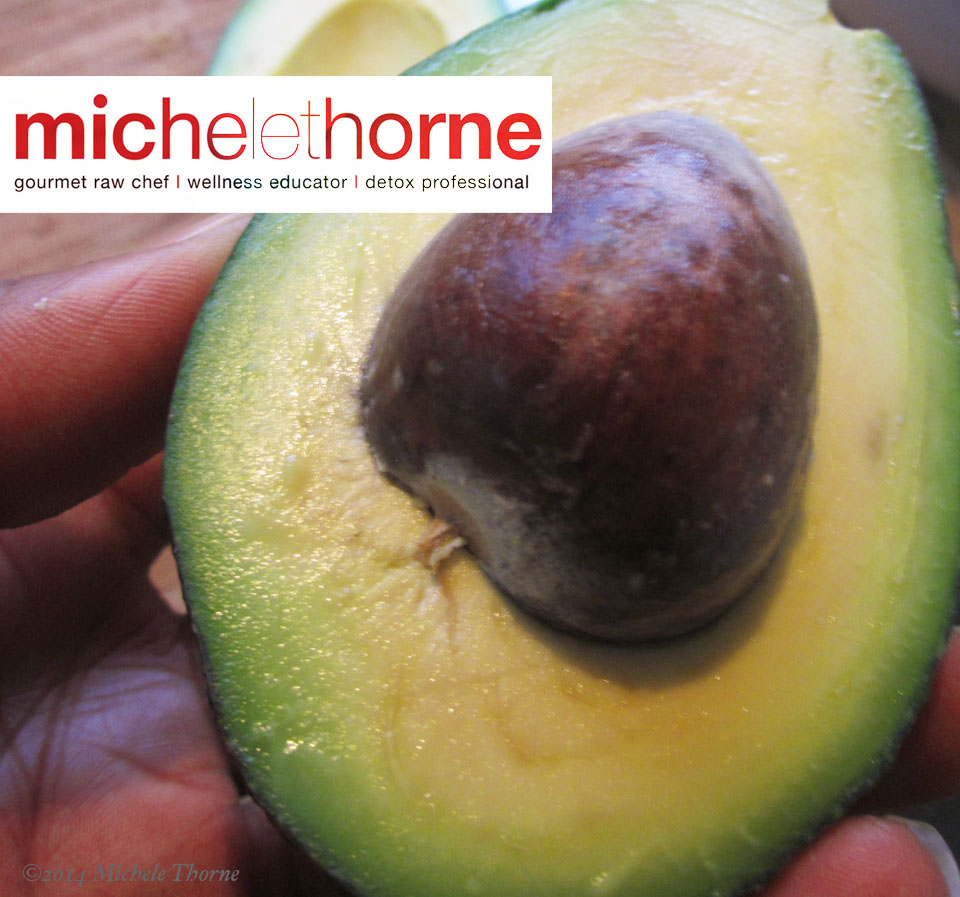 Earlier this week, I found these Fuerte Avocados at my favorite neighborhood market. I've been a fan of the Haas variety for a long time, but this was my first taste of the Fuerte...and my oh my.

The texture is creamy just like the Haas, but with a nutty flavor so it's a great accompaniment to leafy greens, grains or dressing you'll make during the winter months...especially the recipe that follows.

I learned that December and March is this avocado's natural season but unfortunately, if you don't live in California you may not get a chance to taste it.

The skin of this avocado, as compared to
the Haas is thinner so it's not very good for shipping across the country commercially. Luckily, there's an
avocado farm
that will carefully wrap and ship some direct to your door if you really want to try them.
According to avocado lore, this variety is one of the existing seven avocado varieties that are grown around the world, but because this little green, pear-shaped fruit was the ONLY variety to survive California's freeze of 1913 it was given the name Fuerte.
Anyway, this quick salad has a robust flavor, and contains lots of GOOD fat and phytonutrients. Remember adding raw is easy and you can make this salad in 10 minutes or less.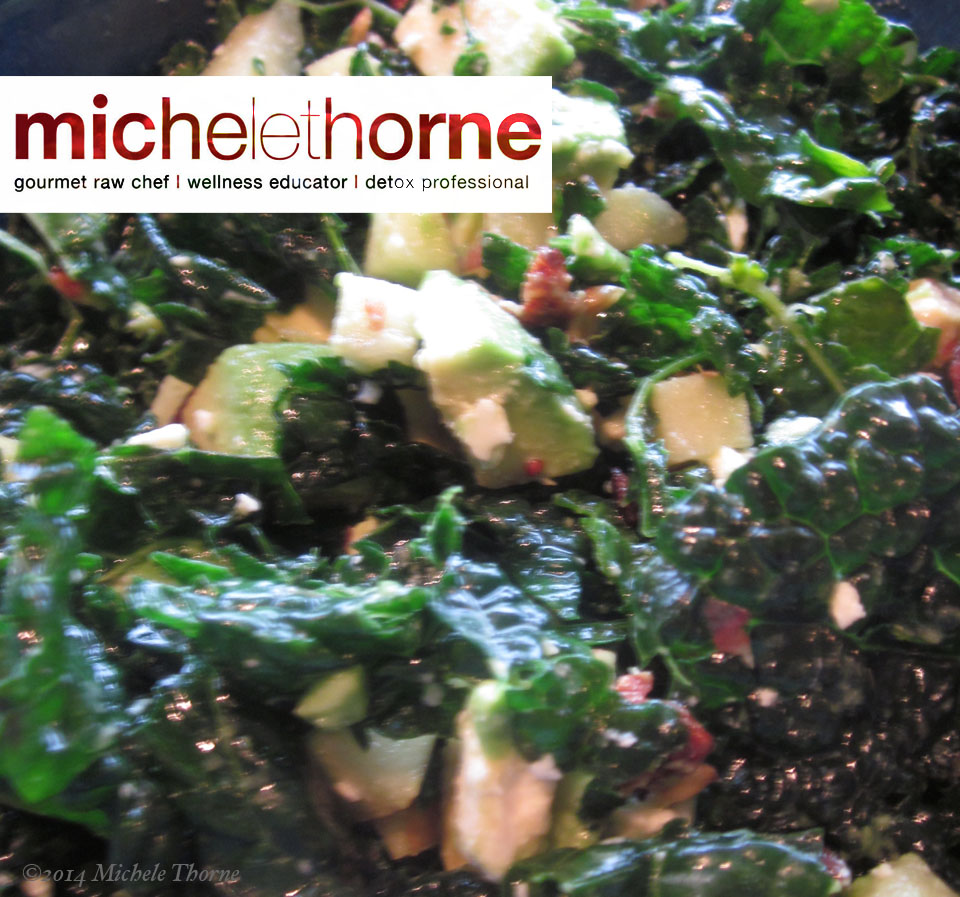 INGREDIENTS
- 1 bunch of Lacinato Kale, washed & de-ribbed
- 1/4 Large Lemon, juiced
- 2 Tbsp Extra Virgin Olive Oil
- 1/4 tsp Garlic Powder
- 1/4 tsp Mineral Salt
- pinch of Cayenne Pepper
- 1 Fuerte Avocado, ripened & cubed
- 1 Braeburn Apple, cubed w/skin
- 1/4 C Dried Cranberries (unsweetened)
- 1/3 C Tamari Almonds (or raw almonds), roughly chopped
- 1/2 C Fresh Organic Feta Cheese (optional)

DIRECTIONS
Wash & de-rib the kale and place into a large mixing bowl. Add olive oil, salt, garlic powder, lemon and cayenne pepper. Hand massage until kale gently wilts. About 3-4 minutes.

Add apples, almonds and cranberries and stir in until gently mixed. Toss in feta cheese and avocado and mix. Serve immediately.

Great alone or as a side vegetable to any dinner table! Enjoy.
NEED MORE INSPIRATION...?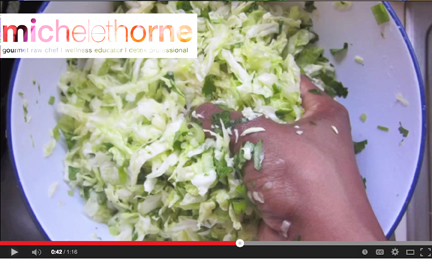 CABBAGE RECIPES : Raw Food Side Salad and Video
Cabbage recipes are easy to make and very healthy, but cabbage itself often gets a bad rap for the stink it leaves behi...
Read more