As a member of the rose family, these berries are the ONLY fruit that has seeds on the outside to the tune of about 200 seeds per berry. To boot, if all the strawberries grown in Ca. in one year were laid berry to berry, they would wrap around the world 15 times!

(source Kenny's Strawberry Farm)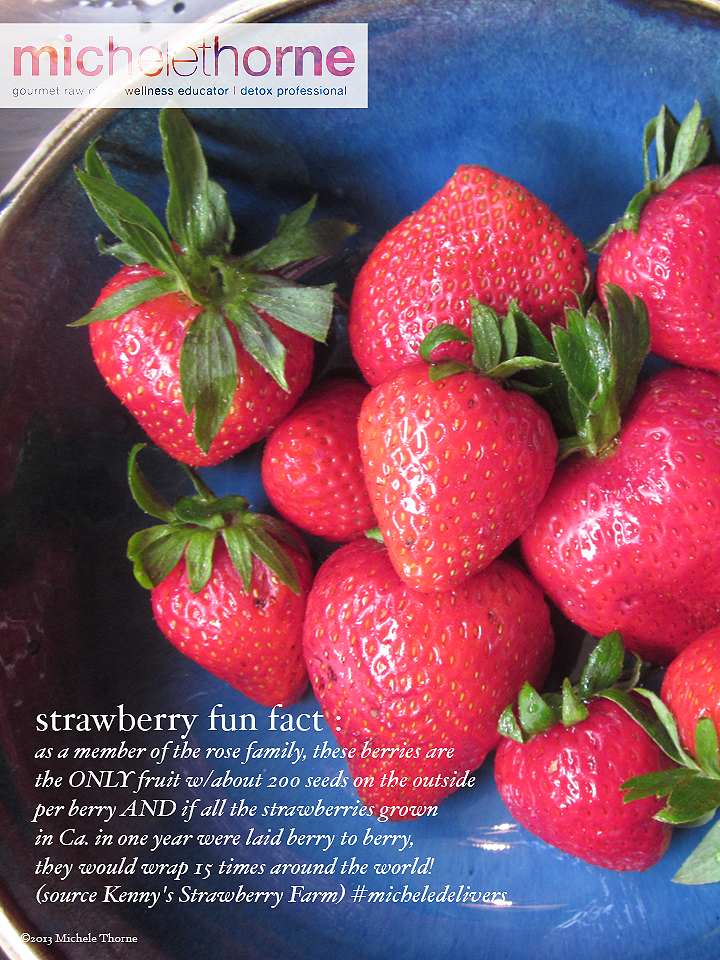 DID YOU LEARN SOMETHING? SHARE IT...