JUICING FOR HEALTH
GET YOUR JUICE ON AND GET MORE NUTRIENTS IN!
Juicing is a supplemental activity in which a person consumes freshly pressed fruit and vegetable juices (and sometimes super food smoothies, probiotics and herbal teas) to increase nutrition...any day, any time.

NEED TO GET ORGANIZED?...
No problem. Getting your kitchen organized is just one thing (a really important thing) you'll need to do if you want to make juicing a success. Download my FREE cheat sheet now and get started asap!

Has Green Become The NEW Gold?
In the last few years juicing has become one of the fastest growing healthy trends in the world. This year, the juicing trend has produced a multi-million dollar market for those producing fresh juices and the overall juice market has reached billions in revenue. Many small businesses from your local mom-and-pop shops to large franchise operations offer vegetable based juices on the menu. It's become, in a sense, the new "GOLD" and also a convenient way to add abundant nutrients to any meal plan - meat eater or not.

There are so many options these days to procure juice. Whether purchased from one of the many varieties found in most grocery stores, or your local juice outfit or simply made fresh at home, juicing is here to stay and so are the thousands of people promoting green juice as a healthy habit.

Yet, getting started with a juicing regimen can sometimes be the hardest part. Starting a new healthy habit requires commitment, consistency, and basic information BEFORE making any dietary changes, because it's these simple principles that can make or break your juicing success.

Juicing is something that can be easily incorporated into a daily lifestyle and routine for the purpose of adding mineral based nutrition to the daily diet and it also provides an easy way to increase the intake of high water content fruits and vegetables. Nowadays, there are many businesses that promote juicing and offer this as a healthful option on the menu but for some, the ability to juice at home provides more control over the quality and ingredients is essential at a slightly lower cost.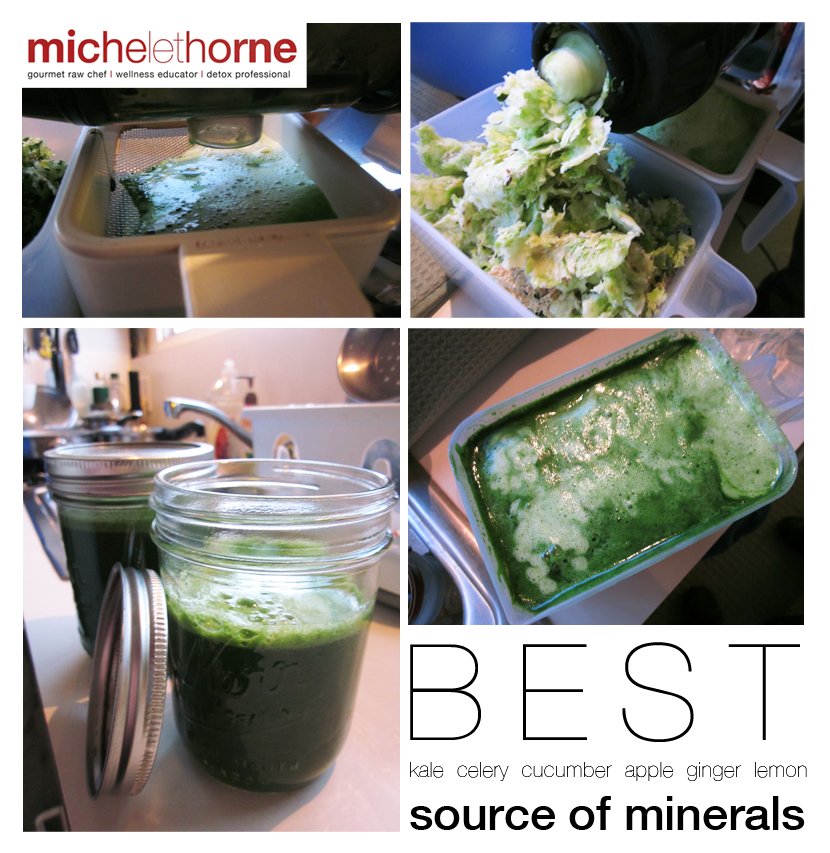 GREEN JUICE RECIPE
Makes 32 ounces. Make sure to use organic produce, because you don't want to be drinking toxic chemicals and pesticides. Oh, and leave the skins on al...
Read more
ADD NUTRIENTS TO YOUR DAY
Juicing is a very easy way to add abundant nutrients to your daily meals.There's an average of 6 cups of fruits and vegetables that get transformed into 16oz of juice.
DISGUISE THE BITTERS
Bitter greens are especially known for benefiting the liver and blood, but they don't taste very good. When juicing, you can get them in under the tastebud radar.
SHARE A HEALTHY HABIT
Juicing can become a healthy habit for the entire family. It's a great way to lay a healthy foundation that helps kids make healthy food choices for life .
DON'T SKIP A BEET...
KEEP IN TOUCH, GET MOTIVATION & STAY INFORMED.
Sign up for my weekly newsletter to get information updates on seasonal food, recipes and lots of other things you should know...
Michele makes the BEST juice, hands down. It is truly the best combination of flavors, a thoughtful mix of what's in season as well as what's found locally. What a gem!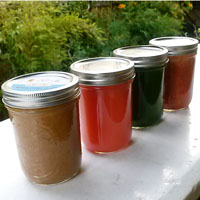 JOHN
Juice Customer
We made so much food when Michele was teaching me at my house that I have not needed to do any additional cooking. I am inspired to learn more about raw foods. It was a joy to get to know Michele and I do hope to see her again soon.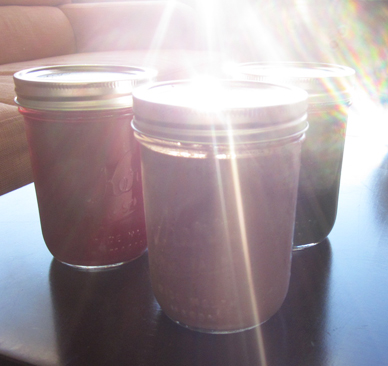 TERRY
Private Instruction
I just started drinking juices more regularly and Michele's juices are just perfect everytime. They taste great, look beautiful and keep me fulfilled all day long. I've tried other juices and her juices (the flavors and nutrition) are tough to beat. She presses them fresh whenever she delivers and it's been really great to fall in love with juice again.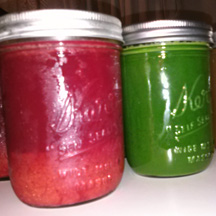 JACKIE
Juice Customer
Michele makes the BEST juice, hands down. It is truly the best combination of flavors, a thoughtful mix of what's in season as well as what's found locally. What a gem!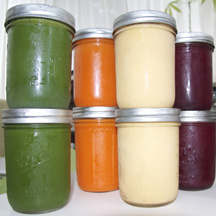 JAIME
Juice Customer