+ ADD RAW FOOD
IF YOU EAT MORE RAW FOOD, YOU'LL ADD MORE NUTRITION...
Eating raw foods isn't necessarily anything new, but it is necessary if you want to optimize your body's daily output. You don't have to be 100% anything. Just eat the best organic produce available, shop locally and eat what is in season.

The Four Basics of Raw Food
We all know nature makes raw food, but you can make gourmet raw foods that your family will love, that are highly nutritious and look and taste great. The foundation of making raw food is centered around the following four basics of raw food. You'll need to have these 4 food items around to make raw food, sides, soups and desserts that not only look good, but also taste good.
All by itself, raw food is pretty nutritious and there are many recipes and recipe books out there as great resources. These next four ingredients help make them especially delicious. They are easy to acquire, relatively inexpensive and are naturally abundant in vitamins, minerals, and good fats. Learning how to use them together and in an appropriate ratio, to mimic cooked food flavors and textures is a big part of creating raw food. Here they are..
ACID First you want to make sure you have acid fruits around at all times. Whether you are making a marinade, dressing or simply making vegetable side dishes, the acid from lemons, limes, oranges or grapefruit help add tartness and complement the natural flavors of leafy greens and root vegetables perfectly. Acid from the fruit is really essential when making vegetable marinades for raw vegetables. Adding some zest from the peel of acid fruits can also add flavor and dimension to your foods.
Another acid you can keep on hand is apple cider vinegar. ACV is naturally fermented and is well known for its high levels of acetic acid - which can increase the absorption of other important nutrients from the foods you eat. Also, apple cider vinegar can add tartness to raw foods, dressings and patés.
OILS/FATS Fats are essential because many vitamins consumed require fat in order to be dissolved and used by the body properly. The most common oil used in raw food preparation is an unfiltered oil. Generally most people use either organic, first cold pressed extra virgin olive oil that has some olive sediment at the bottom of the bottle. Some prefer using coconut oil because of the flavor and also because it is known to be a more healthy alternative to corn, safflower, canola or sesame oil. Monounsaturated fats are best when making raw foods.
You also want to have a healthy dose of Omega fatty acids, so keep foods like chia, flax and sunflower seeds around. Some solid foods that contain good sources of fat and also add flavors include avocado, olives, coconut and nuts in general.
SALT The body needs healthy sources of salt to perform essential bodily functions. Real salt, including pink mineral salt and sea salt, contain trace minerals that help support proper nerve function and thyroid function. Also, using salt with most vegetables helps release the water content from the cells of the vegetable. So next time you are making a raw side of greens, and you add salt, you will see after a few minutes how much water is released from the cellular wall of the vegetable.
Salt also acts as one of the primary seasonings in raw food. However, many vegetables contain natural sources of salt, so always add salt in stages and taste as you go along. You can always add salt, but it is difficult to remove.
Many people enjoy using liquid sources of salt that include Organic Shoyu or Bragg's amino acids. Both are fermented soy products so just make sure if you choose to use these products that they are GMO free.
SPICES Lastly, spices can turn any raw food dish into a culinary explosion of flavor. Most spices can be found fresh, dried and ground. Having a variety of herbs, both fresh and dried, can really add dimension to your raw food dishes. Consider having an herb garden to keep a few commonly used fresh herbs at hand. The most common spices to have on hand when making raw food include, cayenne pepper, paprika, garlic powder, cumin, turmeric, coriander, dried basil, dried oregano, cinnamon, nutmeg and cardamom.
For savory dishes, use a combination of garlic powder, coriander and cayenne pepper. For ethnic dishes, use a combination of coriander, cumin, turmeric and nutmeg. When making savory dishes use a hint of sweetness use basil or paprika, and cinnamon or cardamom for making dessert sweets. Many spices and herbs contain essential oils that can be beneficial to the body as well, and many have been used throughout the history of the world for medicinal and cultural purposes.
For example, mint has been used across the world as tea and a symbol of welcoming in many cultures, and nutritionally mint has been recognized to have antibacterial properties that freshen breath and ease stomach discomfort. Even the smell of mint essential oil has been shown to ease the mind.
Using all four ingredients, in some varying flavor ratio, will provide a foundation of endless creativity when making raw foods. Once you have this down, choosing fixins and superfoods to add will be second nature…unless you're not sure which superfoods to add. So, we'll get into that next.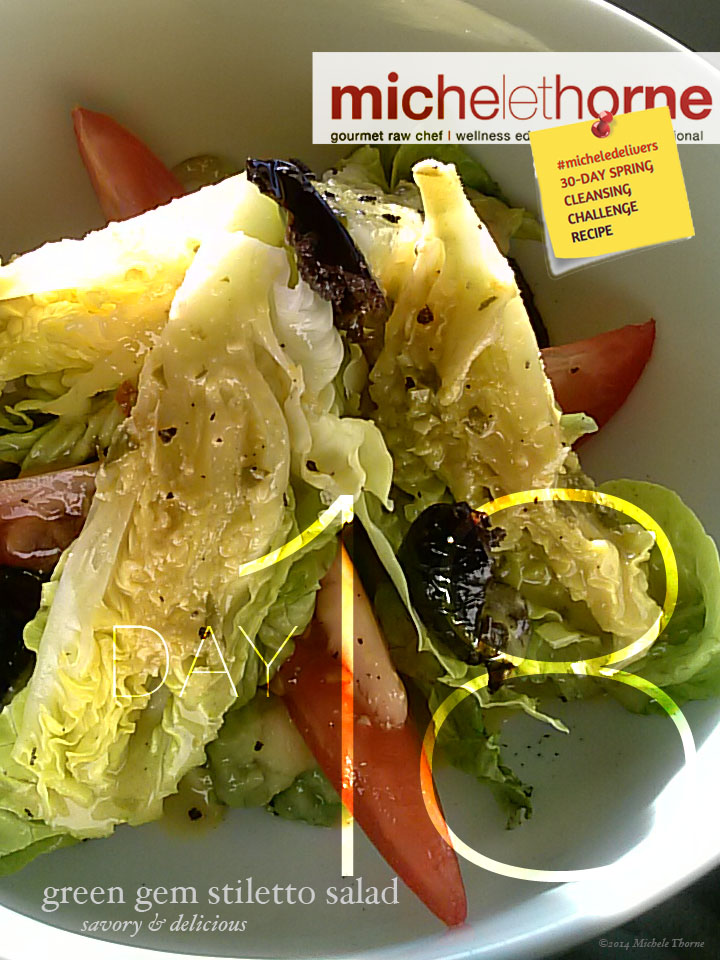 Get Your FREE Copy of My Juicing & Raw Food Cheat Sheet!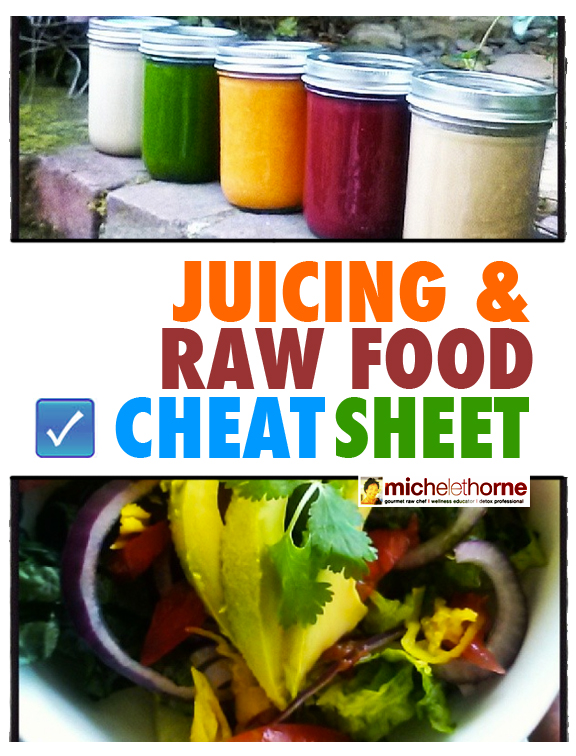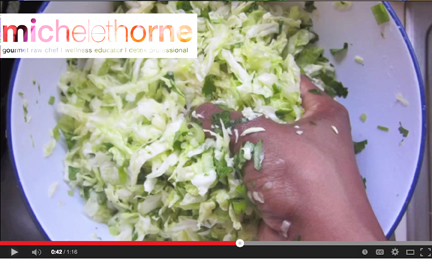 CABBAGE RECIPES : Raw Food Side Salad and Video
Cabbage recipes are easy to make and very healthy, but cabbage itself often gets a bad rap for the stink it leaves behi...
Read more
ADD NUTRIENTS TO YOUR DAY
Juicing is a very easy way to add abundant nutrients to your daily meals.There's an average of 6 cups of fruits and vegetables that get transformed into 16oz of juice.
DISGUISE THE BITTERS
Bitter greens are especially known for benefiting the liver and blood, but they don't taste very good. When juicing, you can get them in under the tastebud radar.
SHARE A HEALTHY HABIT
Juicing can become a healthy habit for the entire family. It's a great way to lay a healthy foundation that helps kids make healthy food choices for life .
NEED SOME INSPIRATION?
No problem. Getting your kitchen organized is just one thing (a really important thing) you'll need to do if you want to make juicing a success.

Michele "cooked" for me for what I must say, was the happiest food time of my life.. to eat raw, healthy and with so much love and TASTE…. is something that is better than anything else I can think of …. COME BACK TO NYC MICHELE!!!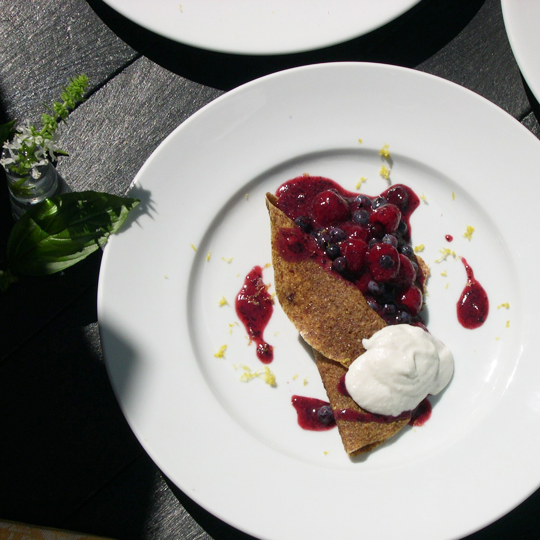 LORI
"The happiest food time of my life!"
We took a chance on an evening of raw food instruction from Michele. It was different, entertaining, delicious, and our friends keep talking about how much fun it was. Only problem was we were so busy talking and having fun we forgot to pay attention to the instruction.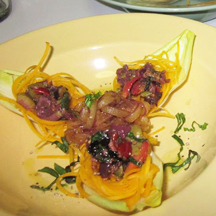 MIKE
"It was delicious!"
Michele is an amazing raw food chef and educator! I've been to several of her events and She puts on the best gourmet raw dinner events I have ever attended. I can't wait to hire her again or attend one of her classes/meals!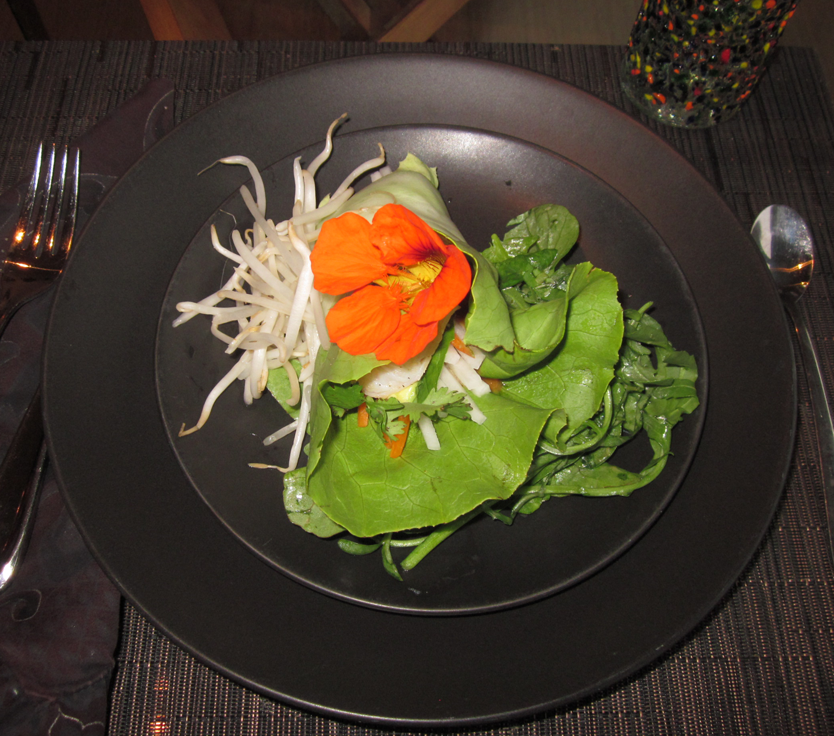 LAURETTE
"The BEST dinner event!"
We brought this Kale Salad to Thanksgiving, and amid pies and stuffing and it was completely demolished! The tangy dressing combined with fresh delicious kale was a perfect combination. I plan on making it a fixture in my cooking repertoire.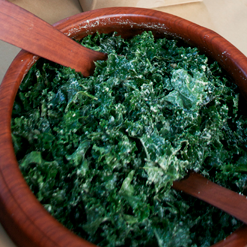 LENA
"A perfect combination"
DON'T SKIP A BEET...
KEEP IN TOUCH, GET MOTIVATION & STAY INFORMED.
Sign up for my weekly newsletter to get information updates on seasonal food, recipes and lots of other things you should know...