RAW FOOD
& JUICING BOOKS
GET YOUR JUICE ON AND GET MORE NUTRIENTS IN!
We all need a little inspiration sometime! If you're looking for new recipes, simple time and money saving tips, or want to learn more about how to make a juicing and raw food lifestyle easier, I've written these books and guides and created tools you can use to get inspired to add more raw food and juice to your everyday!
ADDING RAW IS EASY

: 30 Day Raw Food & Drink Recipes for 30 Days in Under 30 Minutes
This recipe book was created for EVERY eater. Doesn't matter if you're vegan, a raw foodie or a meat eater. Adding more raw food to your daily diet adds good sources of fiber, lots of minerals that are lost in the cooking process without a lot of fuss. The recipes are tasty and appeal to the WHOLE family.

The book is 9"x7", and full color for all 96 pages and contains 40+ recipes for juices, smoothies, salads, dressings, marinades, entrees and even breakfasts and dessert.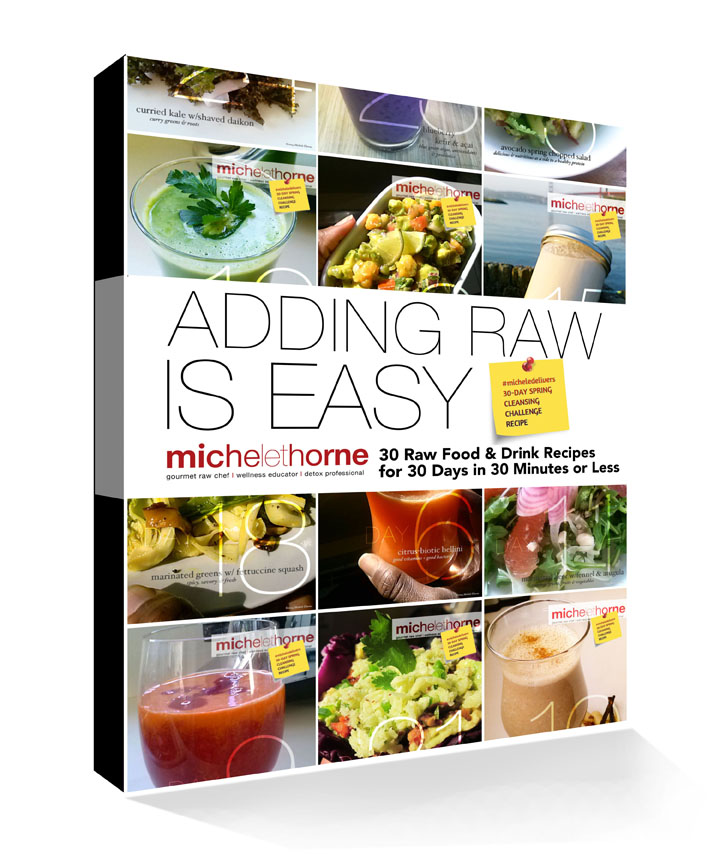 Available as a PDF for instant download.
These recipes are GREAT! Not too many nuts, amazing flavor and they're so easy to make...and I'm no chef. I really love the seasonality of the ingredients and each recipe can make a great additiion to every day. So easy. Get this book!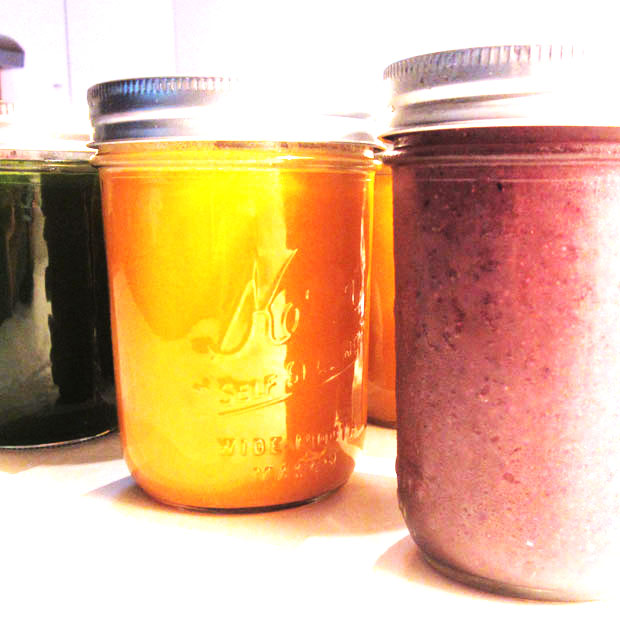 John M.
Raw Food Newbie 2014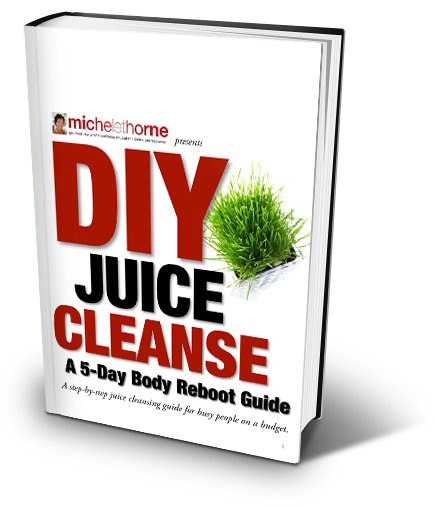 Available as a PDF for instant download.
DIY JUICE CLEANSE 


A 5-Day Body Reboot Guide
Save yourself from the ghastly expensive juice cleanses out there and do it yourself. Juice cleansing is one of the biggest growing services these days  and it's a great way to support your wellness during the changes in season. But being healthy shouldn't be expensive.

This 58 page juice cleanse guide has been revised for this year and is PACKED with information, daily schedules, recipes for all days AND it now includes a few raw food recipes to get started with after your juice cleanse all for a fraction of what it costs you to buy a juice cleanse.
I would actually say doing the cleanse was life changing. It gave me the motivation I have been needing to adjust my eating habits for more optimum health and then Michele gave me very specific guidance and some valuable tools to continue to eat well. For me it was just about eating but food prep as well. Now we have Michele's recipe book to use and I am totally enthusiastic about trying her recipes and creating new dishes of my own. I have not been this inspired to prepare food for a long time and am certainly eating better than I ever have.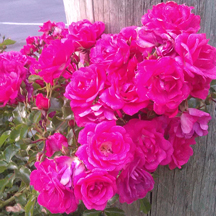 Janet B.
Juice Cleanse 2015
THE ULTIMATE BEGINNER'S GUIDE TO JUICING & RAW FOOD 
No more hit or miss raw food sides and juices. Here's all the information you need to start making delicious, nutritious and beautiful raw food on day one!

There are many benefits to incorporating fresh juice and raw foods to your diet, most importantly increasing mineral and vitamin content to your daily diet. And when you learn when you do it yourself it's even better.

If you're serious about juicing or making raw food for yourself and family, this guide will teach you the WHAT, WHERE AND HOW to make the process easier, quicker and cheaper!

It will also explain which four staple ingredients to have on hand, and you'll learn about which tools and appliances you really need to get the job done to transform your health with juices and raw food! You'll also learn some pro tips and processes for making great juices and raw foods EVERY time.
Available as a PDF for instant download.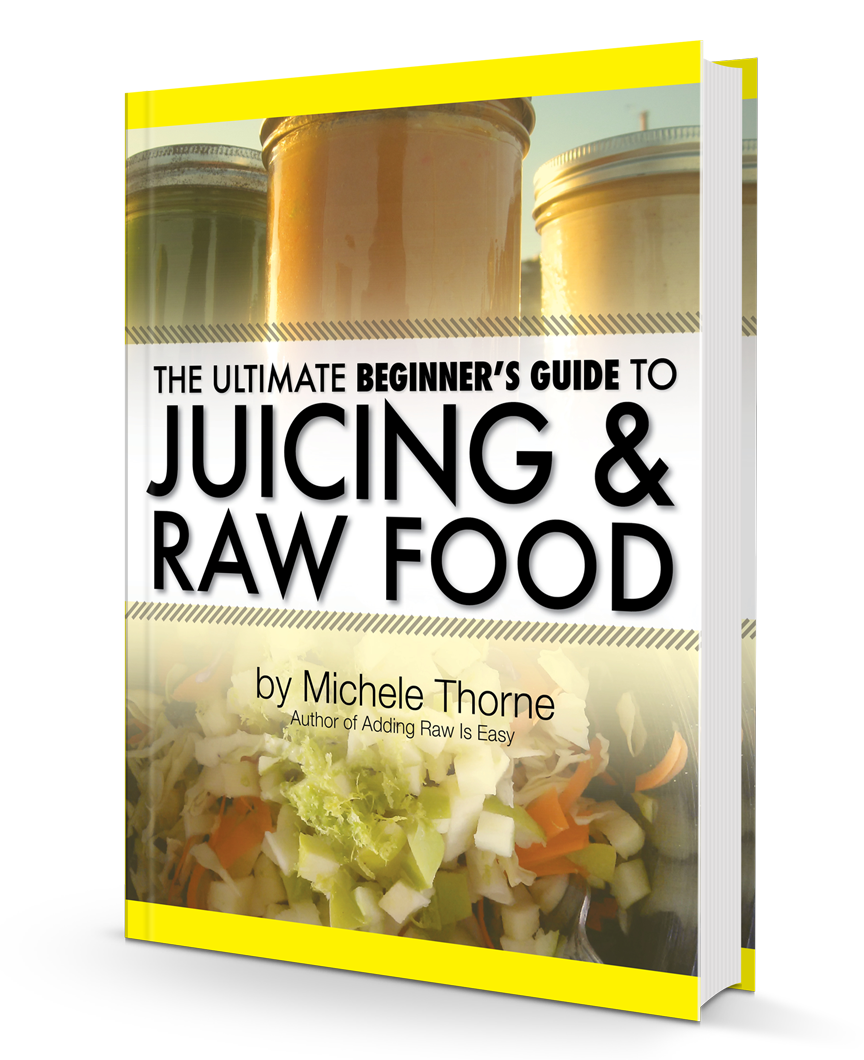 ***LIMITED TIME OFFER***
Get This Bundle Trio & Save 70% TODAY!
Summer is coming, so if you're ready to reboot your body, get your juice ON and add more raw goodies to your table, I'll throw in these bonuses too!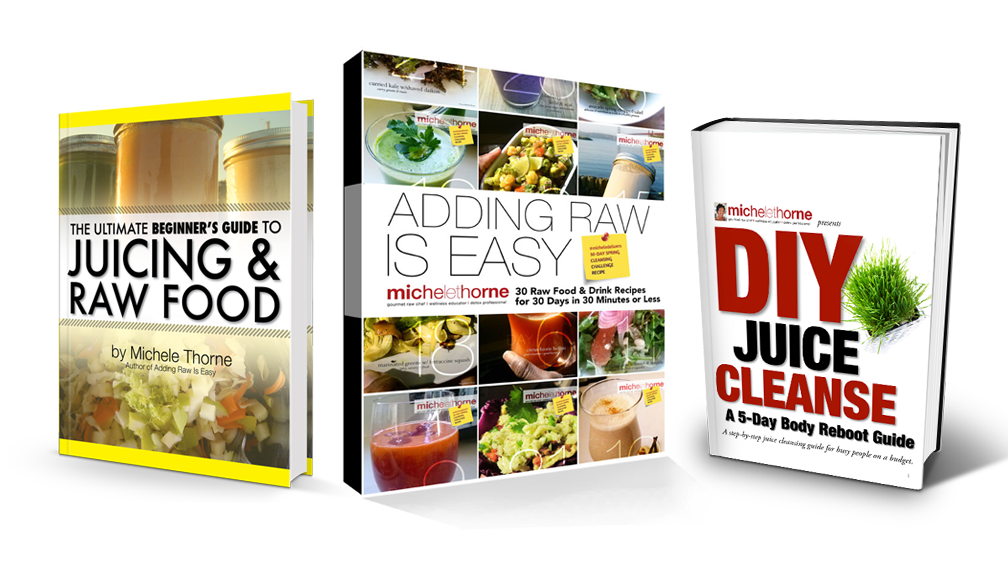 Daily Juicing & Raw Food Cheatsheet
No more excuses. Use this cheat sheet to organize your ingredients, kitchen tools and appliances to make preparing juices and raw foods easier.

Available as a PDF for instant download.

$9.99 Value FREE with your purchase today.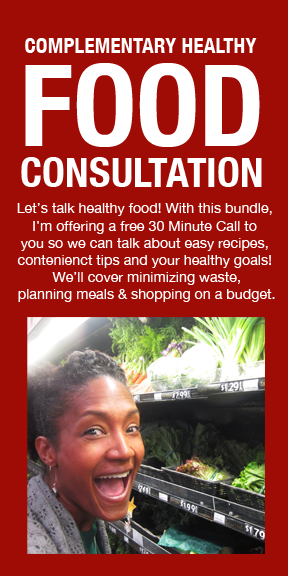 Healthy Food Consultation!
Let's talk healthy food! Let's organize your pantry, plan some menus and minimize waste! I'm offering this call as a freebie and THANKS to you for purchasing my books!

$150 Value COMPLEMENTARY with your purchase today.
Download these 3 books & bonuses before SUMMER!
Copyright 2017 - Michele Thorne- All Rights Reserved