This week hemp was all over the news headlines…especially in Colorado. If you haven't yet heard, the State of Colorado has legalized the commercial production, sale and recreational use of medical cannabis. Washington State, New York State and the District of Columbia are soon to follow. Uh oh…my Dad isn't going to be happy.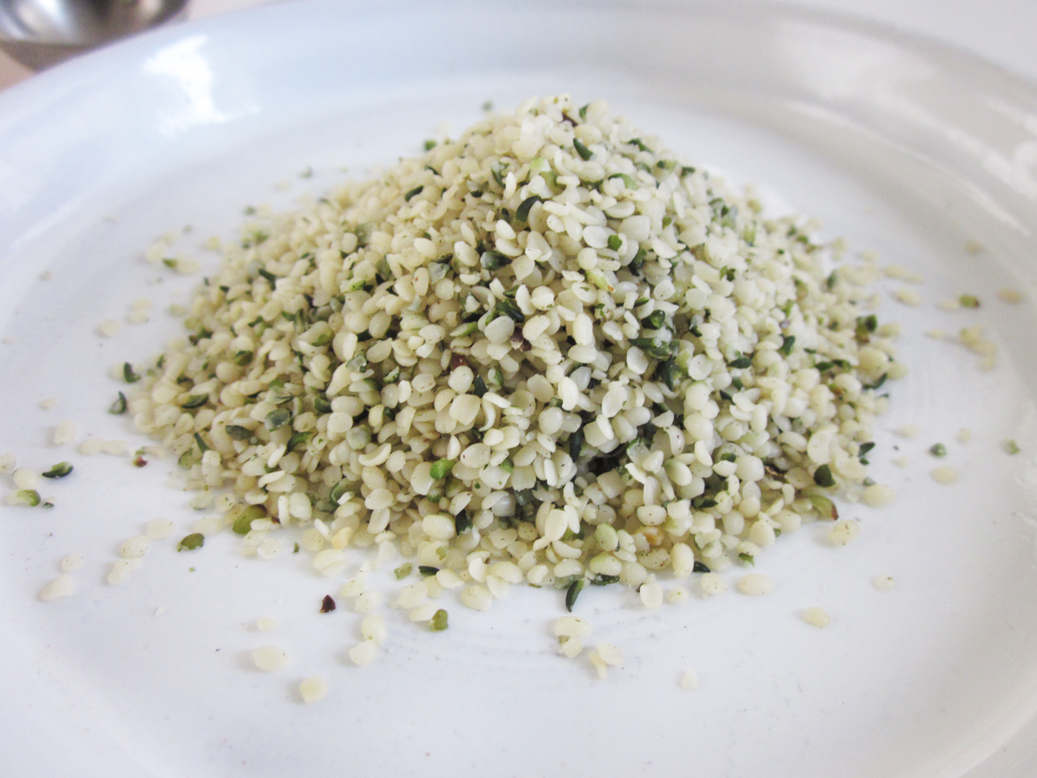 I talked with my Dad earlier this week and he expressed he was glad that I never "got into that stuff"…well Dad, I kinda did. I first began working with hemp in 2004 while doing my chef thing at a trendy NYC vegan restaurant. I would experiment with hemp seeds and make raw dough, salad dressings, dehydrated dessert tuilles, ice creams, raw cheeses, dips and crusts. Yeah, those were fun times and I especially love using hemp seeds because they have this wonderful nutty flavor, they contain the alkaline mineral Calcium and they boast high levels of protein and Omega 3 fatty acids.
Another thing I love about hemp is that it is one of the most renewable resources. Apparently, hemp can be used to make lots of things, like 50,000 things, and The Luminaries teamed up with Nutiva to make the (kinda corny) video below called "Hemp Can Save The World".
"Raw food be the movement, I eat the seeds…"
That what one of these guys says around minute 2:14. But the seed is just one of the three major parts of this amazing plant. There's the seed, the hurd and the fiber. Most commercial manufacturers use the hurd and fiber, but the seed is primarily harvested for food consumption and of course reproduction (of the plant).
Hemp can be used as a "mop crop" to clean impurities out of effluent sewage, it can be made into CLEAN products like furniture, paper, construction products, lubricants, energy and of course, food. It's truly one of the world's most renewable sources. Hemp has a rich crop and political history, both in the US as well as around the world that is very interesting, but if you're not really up on how hemp can be useful to you right now beyond medical or recreational cannabis, I'd like to offer you another solution and share Sunday's Detox Tip on Hemp Seeds.
FOR YOUR HEART : Hemp seeds are believed to help reduce the risk of chronic conditions including cardiovascular disease, hypertension, cancer, arthritis and diabetes. Other studies have shown that hemp seeds can reduce the stickiness of blood platelets. Of course, talk to your doctor first.
FOR YOUR HEALTH : Hemp is a good source of Calcium, Magnesium and Zinc, all alkaline minerals and all really essential for keeping your immune system fortified during the "germy" season. Hemp seeds contain "good" fat – the polyunsaturated kind, and surprisingly it's also got Omega 3's, 6's and 9's and lots of fiber. If you like hemp seed milk, it makes a great alternative to soy or rice milk, both which can be byproducts GMO crops.
FOR YOUR HEARTH : Use hemp at home for the whole family. You can buy commercially produced hemp milk in an aseptic pack, you can toss the hulled seeds atop your salad or you can get really creative and blend up some hemp seeds and make a few dressings and dips. I created a hemp aioli recipe – which is like mayonnaise – that you can use on your sandwiches and salads. Just another tip to help you integrate raw food into your meals a little bit everyday.
CAUTIONS : Since hemp seeds have a lot of oil in them they need to be stored in a dark, airtight container in the fridge to keep them from becoming rancid.  Always do the "sniff" test to make sure they haven't gone bad before using them. Oh, and start small. If you're not used to eating hemp seeds, just start to use them in moderation. One more thing, "Blue Shield of California recommends caution to anyone taking anticoagulant drugs, since hemp seeds inhibit platelets and may pose a bleeding risk"…so just talk to your doctor first.
Bottom line hemp is useful, healthy, renewable, practical and delicious…sorry Dad, but I tend to agree that hemp is beneficial for so many people and so many reasons AND it can save the world.
So, get to it! Can't find them near you? No problem. You can buy hemp seeds
 online and have them delivered to your door.
Happy Sun Day!